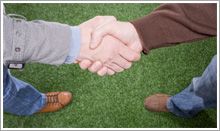 Refrigerant Supply is a registered corporation within the state of Ohio, and has been in business since 1996. We pride ourselves on being a single-source for our clients to actively buy refrigerants as well as sell refrigerant to their own customers. Not only that, but Refrigerant Supply also handles the reclaiming of refrigerants from HVAC units and deals with the recycling of the extracted refrigerant for reselling purposes.
Absolutely anyone can make use of our specialist services, from refrigeration contractors and chemical companies to the man on the street.
Refrigerant Grading Categories
As a convenience to our valued customers, Refrigerant Supply, Inc.  is happy to provide as much information as possible on the various types of refrigerants available.
For example, pricing for both buying and selling refrigerants depends largely on which category the particular refrigerant in question falls into. So we provide information for our clients on the different categories we recognize below, and also have detailed information about each particular refrigerant on our refrigerant tech specs page.