Buying Back Your Refrigerants For Cash…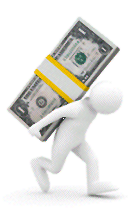 Refrigerant Supply, Inc. pays cash for used refrigerant. Whether you have used dirty gas evacuated from systems, or sealed virgin surplus cylinders, your refrigerant translates into cash revenue for you or your business. Refrigerant Supply will pick-up the gas at no charge to you.
Evacuating a large chiller system? Refrigerant Supply Inc. will deliver empty 125 or 1000-pound cylinders. These clean empty cylinders are shipped under a vacuum to help speed along your evacuation.
If you prefer to use your cylinders, Refrigerant Supply Inc. will evacuate, clean and return them at no charge to you. Refrigerant Supply pays all shipping charges, and makes all logistical arrangements. This includes both delivery of our empty cylinders, as well as pick-up of the full cylinders.


From The Refrigerant Supply, Inc. Blog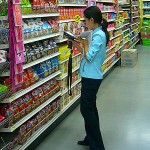 In any business, it is important to take an accurate inventory of assets, and to be sure that the inventory statistics remain accurate, regular follow-up inventory inspections serve as an excellent means, of discovering and repairing any reasons, for a non balanced report. Entering the results, of taking inventory, into an app, and then … [Read More...]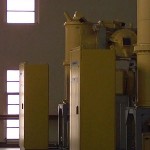 Using SF6 has been very popular for a long time now. The issue is that, although SF6 is a great material, it also leaves behind at tremendous amount of greenhouse gas and this is extremely bad for the environment. In order to address this issue, users of SF6 can consider the use of reclaimed SF6 as opposed to using Virgin SF6. It explains … [Read More...]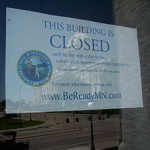 The government shutdown not only will affect the HVAC industry, but also the environment as a whole. While the government shutdown lasts, EPA and DOE will remain shutdown and this is a major blow for the HVAC industry as it relies on these two government organizations for regulations. With the government shutdown, the HVAC industry is in … [Read More...]
Welcome To Refrigerant Supply, Inc.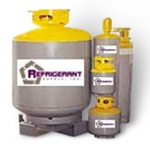 RSI is the right place to come to if you would like one company that will actively buy refrigerants, as well as sell refrigerant to its clients.
Not only that, but we also handle the reclaiming of refrigerants from HVAC units - while offering the recycling of the extracted refrigerant for reselling purposes.
Absolutely anyone can make use of our specialist services - from refrigeration or mechanical contractors and chemical companies, to the average man on the street.     Learn More
Technical Specs

Learn more about the particular refrigerant you most commonly use.
As a service for our valued customers, we have collected all the pertinent info about these industry coolants.  Learn More